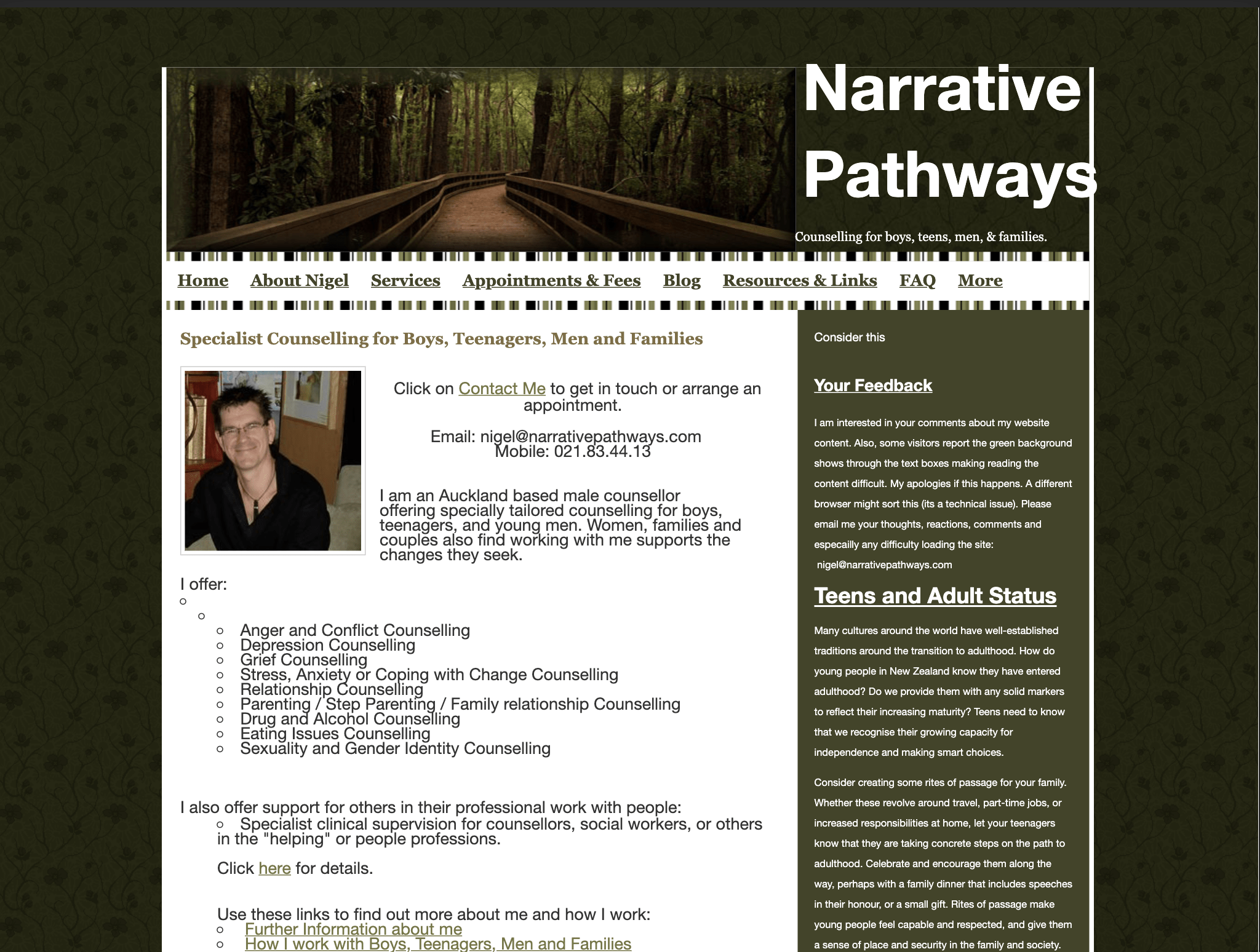 Nigel already had a website with a few minor issues, but wasn't sure how to choose a new service. As he's not a techie, he was lost. 
Fortunately, a colleague recommended us after we had finished his new site. 
We reviewed Nigel's old website, digital related spendings and discussed the purpose of the website.
Within a few days, we delivered him the demo site, received his approval and moved forward. 
In 2 weeks he had:
A rebranded, renovated and fresh-looking website
Moved all email to his new account
Reduced his digital spending by 50%
Have a look at Nigel's new website here: https://narrativepathways.com